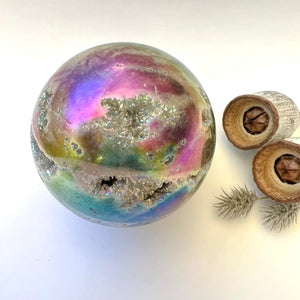 Sphalerite is here to assist you in centering your thoughts and energizing your lowest three chakras.
One's courage, determination, and attention are increased to levels they didn't know they were capable of.
This mineral supports self-belief and the ability to reach one's greatest potential in this life.
Sphalerite forces one to acknowledge that their goals are reachable and that the only way to do it is via perseverance and hard effort.
Sphalerite is here to provide you strength and vigor you require in order to advance.
By using this stone, one can gain an "inner mirror" of oneself and support their development into the person they really want to be.