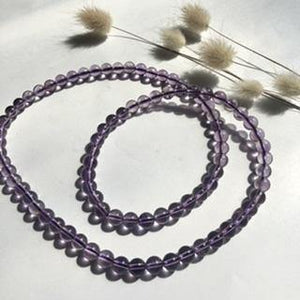 Amethyst is a stone that is known for its calming, tranquilizing, stress releasing, and uplifting qualities. Amethyst has been used in jewelry and decorations over the centuries. Metaphysically speaking amethyst is connected to the third eye chakra and psychic intuition.
It's used to increase spirituality by providing protection during meditation or astral projection. It also reduces anger or rage when placed on the body near the solar plexus.
While the Greeks were the first to believe in the medicinal properties of amethysts, they were far from alone in Europe. The allure of this fascinating, magical treasure drew people from all over the world.

Amethysts have long been associated with spirituality, wine intake, and royal ancestry in mythology, religion, and history.